Please check out my movie review comedy show...
My friend and I take Siskel and Ebert's concept of simply two critics arguing/reviewing movies, but with one additional gimmick to it: I get really high, Warren gets really drunk and then we review/argue movies. Because we're best friends, we're able to throw insults at each other with no conscience or remorse. It's maybe best described as Siskel and Ebert meets Judd Apatow, though I won't pretend that Warren and I are even close to being as intelligent as Siskel or Ebert. It's definitely an R rated show, and part of what made this episode really funny is seeing Warren get drunker and drunker and more belligerent as the episode went on.
It's a monthly webseries show that comes out at the end of each month. I am awkward as hell in front of the camera, and I hope that more of these episodes will make me more comfortable. I learned through this taping how much easier it is to write than talk movies.
Please check it out, and I hope you enjoy it. It's 23 minutes long. I know. We will work on getting a webpage up so you can click on each movie review separately. Please check it out and any feedback will be helpful.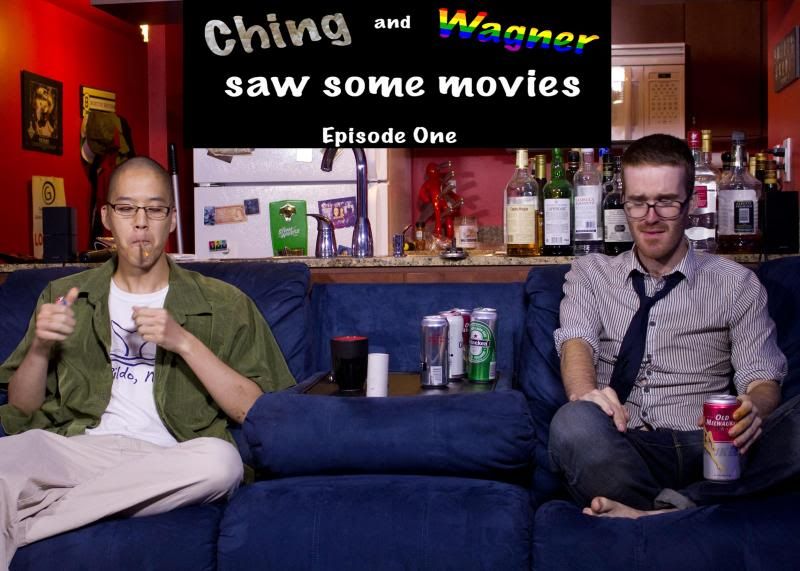 Without further ado, here's the link on youtube to CHING AND WAGNER SAW SOME MOVIES EP1:
http://www.youtube.com/watch?v=ba6Wcoy- ... e=youtu.be